Scott Boland truly can't comprehend what has happened to him in the last 24 hours and he has topped off his debut with the man of the match award.
Beyond his debut and Australia retaining the Ashes, Boland wins the Mullagh Medal named after the leading player from the 1868 Indigenous tour to England.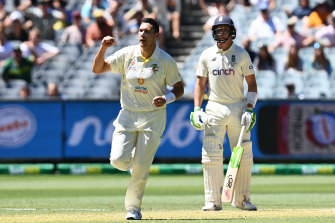 Boland said he couldn't believe what had happened.
"No. Not really. Obviously, I came here today. I thought we had a good chance of winning," Boland said.
"I didn't think it was going to happen that quickly.
"I thought it was going to be really tough. A big step up from anything else I played before. So, I was hoping to make a little bit of an impact."
Boland also thanked the crowd.
"I would like to crowd thank you very much for their support over the past three days. I have really appreciated it," Boland said.